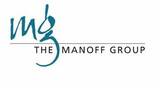 Social and Behavior Change (SBC) Advisor – Côte d'Ivoire
For over 50 years, The Manoff Group, Inc. (TMG), a woman-owned small business, has been an international leader in designing and assisting the implementation of social and behavior change programs that effectively promote healthy behaviors and allow populations to enjoy an improved quality of life. TMG's innovative Behavior-centered Programming approach offers a practical methodology for realizing measurable and sustained behavior change at the individual, community and organizational levels. Our methodology is based on human-centered design principles and employs techniques from disciplines such as anthropology, behavioral economics, psychology, marketing, and communications to strategically build programs that enable people to practice life–enhancing behaviors. All project work is carried out in the spirit of collaborative learning and co-creation.
DESCRIPTION
USAID MCGL is a global program that aims to help the Government of Côte d'Ivoire effectively deliver quality essential maternal, newborn and child health and family planning services. The purpose of the USAID MOMENTUM and Global Learning Program (MCGL) in Cote d'Ivoire is to increase, in the selected underserved areas, the accessibility, quality, and use of proven FP and MNH interventions that fundamentally improve women's health as well as that of their newborn infants and children. These additional investments will enable USAID to fully address issues of access to, provision, and utilization of, quality health services and products. The additional resources will moreover allow USAID programming to support critical components of the health system, relevant policies, and other enabling factors that will promote favorable policies and health outcomes.
Fundamentally centered around increased FP/MCH service uptake, interventions proposed under this project should contribute to accomplishing the following intermediate results (IRs). They reflect the idea that to be successful, FP/MCH programs must combine a responsive service environment, an enabling policy framework, and an accepting normative atmosphere.
IR1: Availability, quality and delivery of maternity and reproductive services expanded at the primary health level in selected health facilities.
● IR2: Accessibility, availability and use of a range of modern contraceptive methods expanded in selected districts.
● IR3: Social barriers eased, to stimulate informed demand, and encourage improved utilization of FP/MCH services and products
SUMMARY
This SBC Advisor will have primary responsibility for ensuring social and behavior change best practices are prominent in all programming and implementation. S/he will ensure that SBC is foundational to all activities. S/he will work closely with technical specialists from TMG headquarters.
RESPONSIBILITIES:
The SBC Advisor will:
Serve as a point of contact on matters related to project technical areas and social and behavior change (SBC) and SBC communication (SBC/C), provide up-to-date, evidence-based SBC technical guidance.
In collaboration with key project stakeholders, support the development and implementation of the SBC portfolio.
In collaboration with internal and external stakeholders, identify key gaps, best practices, and promising new approaches for SBC and program design and, when needed or possible, oversee research studies to test and document their effectiveness as required around technical areas covered.
Support the development of evidence-based program standards, guidance, and tools that reflect global best practice in SBC and promote widespread application and use of these standards.
Contribute to, and when needed lead, capacity strengthening efforts in the design and implementation of sustainable, high-quality SBC and SBC/C programs in technical and project areas.
Ensure timely delivery of quality products for all activities and manage budgets related to those activities.
Contribute to the development of work plans, budgets and required reporting ensuring consistency with the Project's strategic direction and priorities.
Perform other duties as assigned by project management.
QUALIFICATIONS:
· Education: Minimum Bachelor's degree in public health or fields related to social and behavior change.
· Citizenship: Ivorian
· Experience: 5-7 years of experience in working in social and behavior change and SBC communication.
Required Skills/Experience:
Experience working with US government-funded cooperating agencies and contractors, host-country counterparts and government officials, USAID Mission staff, and representatives from other key stakeholders such as NGOs or other donors.
Strong contextual knowledge of Cote d'Ivoire
Skilled in collaborative approaches to strengthening the quality of programming and implementation across the project.
Ability to prepare compelling presentations, written reports, data visualizations, and effectively present work/findings in forums.
Strong facilitation and communication skills.
Preferred Skills/Experience:
Knowledge of behavior integration and behavior-led programming in Cote d'Ivoire a plus
Experience working with USAID.
Proactive and comfortable independently gathering information to complete tasks.
Ability to manage competing priorities and resource demands for self and others.
Confident taking initiative within defined scope and driving work independently.
Languages: Fluent in French required.
· Travel: Ability to travel up to 40% of the time.
This position is for three years, starting on/around 1 January 2021.
The Manoff Group, Inc. provides equal employment opportunities (EEO) to all employees and qualified applicants for employment without regard to race, color, religion, gender, gender identity, ancestry, sexual orientation, national origin, age, handicap, disability, marital status, or status as a veteran. TMG complies with all applicable laws. TMG provides excellent benefits and a salary commensurate with experience.
To apply, please send a CV and a cover letter to manoffgroup@manoffgroup.com with 'SBC Advisor – CDI' in the subject line by 5 December 2021.