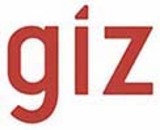 Civil Peace Service (CPS) Advisor (m/f/d) on Peace Education
Our model for success is a better life for everyone and purposeful tasks for our employees. For more than 50 years, the Deutsche Gesellschaft für Internationale Zusammenarbeit (GIZ), as a company of the German Federal Government, has been supporting the implementation of development policy goals worldwide. Together with partner organisations in more than 130 countries, we are involved in a diverse range of projects. If you want to make a difference in the world and develop yourself in the process, you've come to the right place.
For our operations in Dnipro/Ukraine, we are looking for an
Civil Peace Service (CPS) Advisor (m/f/d) on Peace Education
Field of activity
GIZ Civil Peace Service (CPS) country programme Ukraine "Peace education measures to support the overcoming of social polarities in Eastern Ukraine" is focusing on building a positive approach to diversity and non-violent conflict transformation with the scope of reducing social polarisation in Eastern Ukraine. CPS supports partners in the promotion of peace education approaches, both on the systemic level and on the level of personal capacity building for educators, as well as in dialogue-based conflict transformation measures in communities. CPS Ukraine cooperates both with civil society organisations and state institutions. The Peace Education component of CPS Ukraine is currently working with six partner organisations on various topics of peace education on the national and regional level, supporting the national school reform "New Ukrainian School" which aims at transforming Ukrainian schools into an empowering and peaceful environment.
Your tasks
Analysing and monitoring the needs of educators (teachers, social workers, school psychologists) in the CPS target regions to develop their skills and gain practice in the application of peace education approaches
Developing and implementing tailored trainings, supervisions, and other learning formats for educators, in cooperation with the partner organisations and other local partners
Supporting partner organisations in their educational work, for example by co-designing events, conducting trainings, curricula and educational material, counselling on peace education topics
Networking with regional or national public institutions, local non-governmental-organisations and international experts
Contributing to the CPS Ukraine programme's internal learning and strategy building
Your profile
Academic degree in pedagogics/teaching, psychology, peace, and conflict studies or in similar areas
Relevant professional experience in competence-based adult education; proficiency in conflict transformation and peacebuilding is an asset
Sound expertise in CPS programme relevant peace education topics and approaches, for example: antidiscrimination, diversity, history education, non-violent communication, restorative practices, social-emotional-learning
Relevant expertise in developing of curricula for teachers/adult education, adapting methods and revision of schoolbooks and learning material
Excellent general and intercultural communication skills, experience in facilitating communication and constructive cooperation between schools, parents, teachers and students is an asset
Experienced in teamwork, ability to quickly adapt and find creative approaches, solution and resource oriented
Fluency in Russian and English or German
If we caught your interest, we are looking forward to your application until 01/02/2022.
For further information: https://jobs.giz.de/index.php?ac=jobad&id=58330
You can find the full job advertisement and further detailed information in our job market on the GIZ job and career pages at www.giz.de.