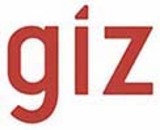 Civil Peace Service Advisor (m/f/d) for Community Conflict Transformation
Our model for success is a better life for everyone and purposeful tasks for our employees. For more than 50 years, the Deutsche Gesellschaft für Internationale Zusammenarbeit (GIZ), as a company of the German Federal Government, has been supporting the implementation of development policy goals worldwide. Together with partner organisations in more than 130 countries, we are involved in a diverse range of projects. If you want to make a difference in the world and develop yourself in the process, you've come to the right place.
For our operations in Dnipro/Ukraine, we are looking for an
Civil Peace Service Advisor (m/f/d) for Community Conflict Transformation
Job description
The Civil Peace Service (CPS) is a global programme to prevent violence and promote peace in crisis and conflict regions. CPS experts support local partners in their long-term commitment to dialogue, human rights and peace. The CPS country programme of GIZ Ukraine promotes peace education to support the overcoming of social polarisation in Eastern Ukraine. It focuses on building a positive approach to diversity and non-violent conflict transformation. CPS Ukraine cooperates with civil society organisations as well as with state institutions. The programme works with local and regional organisations on local infrastructures for peace at community level. The aim is to enhance institutional capacity for violence prevention and response, co-creating community-based cultural resources for dialogue and dispute settlement as well as providing creative spaces for communities of practice. Currently the programme works with 5 partner organisations in Kyiv and Dnipro Region.
Your tasks
Implementing of a locally customised GIZ CPS community conflict transformation strategy, following latest trends in peace and conflict studies and the standards of good practice related to conflict sensitivity and 'do no harm'
Analysing the context of conflict-affected communities together with partner organisations
Building relationships between key actors, stakeholders and partner organisations of the CPS in conflict affected communities; Consulting partners in networking activities
Advising on approaches and methods for collecting, verifying and reporting project data in conflict-affected communities aligning with the guideline in place and in close cooperation with the Programme Migration for Development (PME) advisor
Ensuring that the CPS programme of GIZ remains relevant and appropriate as the context changes and provide the programme coordinator with monitoring and learning reviews for the work in conflict-affected communities
Reviewing and assessing the impact of the community conflict transformation component of the CPS programme in Ukraine
Supporting partner organisations in planning, implementing, proposal/report writing of projects and implementation of projects
Additional tasks will be expected: Remain updated on the evolution of the conflicts and the formal and informal peace processes in Ukraine; On request, prepare comments on draft documents associated with any of the tasks above; On request, facilitate meetings and workshops with staff of GIZ Ukraine or the CPS consortium and their network of partners; In collaboration with the CPS consortium and their network of partners, make occasional visits to CPS-funded projects in conflict-affected communities of Ukraine
Your profile
University degree in social or political sciences, peace and conflict studies, pedagogy, social work or psychology (equivalent to BA or MBA); Qualification in mediation, coaching or supervision is an asset
First experience of practical peace work in fragile and/or conflict-affected settings, preferably regional knowledge in South-Eastern Europe and Caucasus as well as solid experience in international project management
Expertise and methodological knowledge in the field of peacebuilding and conflict transformation, organisation and coordination of participatory decision-making and deliberation processes, setting up community dialogue platforms
High level of communication, facilitation and presentation skills, experience in multi-stakeholder partnerships
Strategic and problem-solving thinking, intercultural competence, ability to work in a team, empathy and experience in working in environments with limited/scarce resource
Creativity and the ability to adapt to a very dynamic working environment with a high level of resiliency, patience with the ability in self-organisation, structured and strategic thinking
Very good language skills in English; Good language skills in Ukrainian and Russian are an asset
If we caught your interest, we are looking forward to your application until 01/09/2022.
For further information: https://jobs.giz.de/index.php?ac=jobad&id=58546
You can find the full job advertisement and further detailed information in our job market on the GIZ job and career pages at www.giz.de.