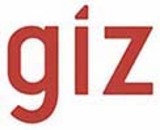 Advisor (m/f/d) Partnership for African Vaccine Manufacturing in Ethiopia
Our model for success is a better life for everyone and purposeful tasks for our employees. For more than 50 years, the Deutsche Gesellschaft für Internationale Zusammenarbeit (GIZ), as a company of the German Federal Government, has been supporting the implementation of development policy goals worldwide. Together with partner organisations in more than 130 countries, we are involved in a diverse range of projects. If you want to make a difference in the world and develop yourself in the process, you've come to the right place.
For our operations in Addis Abeba/Ethiopia, we are looking for an
Advisor (m/f/d) Partnership for African Vaccine Manufacturing in Ethiopia
Field of activity
Expanding vaccine production capacity worldwide is essential for global pandemic prevention and control and equal vaccine distribution. Thus, during the COVID-19 pandemic, vaccine production on the African continent has become the top issue in global public health.
The German Federal Ministry for Economic Cooperation and Development (BMZ) is committed to supporting local vaccine manufacturing in Africa. This includes engagement at global, regional and country level (e.g. South Africa, Ghana). The program BACKUP Health has been commissioned to contribute to improving respective framework conditions. Building on the results of the African Union Local Vaccine Manufacturing Summit 2021 and acknowledging the leadership of the AU and the critical role of its institutions, the program engages with the newly formed Partnership for African Vaccine Manufacturing in Africa (PAVM) at the Africa Centres for Disease Control and Prevention, which is in a unique position to drive the vaccine production agenda. Further key partners are the African Medicines Regulatory Harmonization Initiative as the designated African Medicines Agency, the World Health Organization, other UN organisations, the Medicines Patent Pool Foundation, academia and private sector.
The position will be based in Adis Abeba, Ethiopia, the siege of the AU. It is located in the GIZ Portfolio with the AU. The position will be embedded in the Africa CDC, Secretariat of the Partnership for African Vaccine Manufacturing (PAVM).
Your tasks
Provide technical/policy advice to the Partnership for African Vaccine Manufacturing (PAVM), contribute to the work of the PAVM Secretariat and Task Force;
Advise on strategy development and technical/implementation issues, support to fund mobilization
Support and advise selected technical committees/workstreams and provide substantial inputs to workstream planning, identification of synergies with other areas situational analyses, option assessments and solution appraisals, development of recommendations, support to workstream decision making and strategy setting
Advise on and support specific design and policy/strategy setting activities in collaboration with the workstream owners
Support drafting key documents
Support the development and implementation of detailed and robust work plans for workstream activities with performance, key milestones, and progress monitoring and identification of synergies with other area
Advise on project management, e.g. secretariat meeting preparation, facilitation, and follow-up
Travel within Africa and to other countries, as required and possible.
Liaise regularly with the BACKUP team based elsewhere and other giz programs, contribute to requests from BMZ, internal knowledge management and to other tasks and events
Contribute to BACKUP reporting, presentations, articles, case studies and other documentation, Monitoring and Evaluation
Your profile
University degree in Medicine/Pharmacy/Biology/Biotechnology/Health Sciences or health economics
Additional certified degree in Public Health/Control of Infectious Diseases or Vaccinology/Regulation of Pharmaceuticals or similar
Excellent knowledge of the regulatory and vaccine production environment and African Public Health systems
Intercultural sensitivity, strong communication and cooperation competencies and written/verbal/presentation skills; experience in dealing with challenging situations regarding uncertainty
Several years of relevant professional experience, preferably gained abroad in technical cooperation/ consultancy and with lower-middle income countries
Experience with health systems strengthening/multi stakeholder cooperation and management
Several years of experience in the pharmaceutical industry/vaccine production/pharmaceutical regulation
Business fluent in English
If we caught your interest, we are looking forward to your application until 01/16/2022.
For further information: https://jobs.giz.de/index.php?ac=jobad&id=56041
You can find the full job advertisement and further detailed information in our job market on the GIZ job and career pages at www.giz.de.